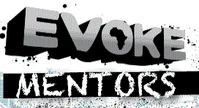 This page is dedicated to best practices in Mentoring.
The Ideal Mentor (describe the archetype)
[
]
Mentors should have some real-life experience.
Interactions with Agents should include:
Ways you can support your agent:
promote his/her good blogs
connect them with other players
help them join a guilde
provide an overview of tools available to the agent (send him to the Agents wiki page)
Mentor Tools
[
]
Mentors should be familiar with all the Collaboration Tools and promote them to their Agents.